Full-time Onsite AV Engineer - Audiovisual
DAV is currently seeking a full-time onsite AV engineer who will support all audiovisual needs, executive level events, and end-user technologies.
This position is an onsite support role servicing the company's clients in the tristate region. Normal hours are 8:00 am - 4:30 PM, but flexible schedule must be kept to meet demands of events.
Excellent customer communications skills combined with strong AV technical background required. This is NOT a Help Desk or Customer Support role handling calls for Network, Desktop or other IT issues. This position REQUIRES in-depth knowledge of AV technologies.
Provide Audiovisual support for executive onsite: virtual events, conference calls, webcasts, and VTC meetings
Coordinate scheduling for AV events, set up and test all equipment
Troubleshooting and manning large scale multi-purpose global meetings from company control rooms in real time.
Basic troubleshooting of Crestron systems (ie room schedulers) using toolbox, and ability to repair audio using DSPs such as Biamp.
Provide remote diagnostics and take corrective action if necessary.
Track repeat problems and provide feedback (reports) to the Technical Service Manager and CIO.
Identify recurring problems that may require escalation to the Lead Engineers, or design changes and develop test plan to produce a resolution.
Coordinate firm's internal resources to ensure that hardware and software faults are resolved to customer's satisfaction.
Work with other vendors' equipment in the direction of specialization and certification.
Education, Experience and Skills Requirements:
3-5 years in an onsite client service role
Knowledge of Videoconferencing Software (WebEX), highly desired
Knowledge of Crestron, Biamp, Extron, Polycom & Cisco equipment
CTS certification preferred
Proficiency in Microsoft Office
Excellent communication skills
Corporate Address:
38 Reads Way
New Castle, DE 19720
Phone: (302) 655-1600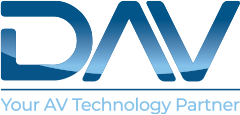 38 Reads Way, New Castle, DE, 19720